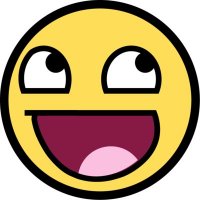 So I'm doing a new blogging experiment.
From time to time I will try to post an overview of how I spent a particular day – from start to finish. Throughout the day I'm taking notes in my Action Journal, with times and specific things that stood out to me.
There are two reasons for this.
The first and main reason is that I'll see how I'm spending my time. It would be good to know where I need to make changes if I feel like certain interruptions and time wasters are creeping in.
Secondly I've been asked many times by people to describe a typical work day as a worship pastor. I think what you'll discover is that it's anything but typical. There is some small sense of routine each week, but it changes up quite often too.
So in the future look out for the blog title A Day in the Life of Me…. and enjoy.
Here's yesterday's day…
April 26th, 2012
6am
Woke up to our radio alarm around 5:0 actually. We have it set to a terrible southern gospel station that pops us right up out of bed. The problem is that sometimes we go back to bed. Like this day. We laid there falling in and out of sleep until about 6am.
Katie got up, got ready for work, while I read my daily ESV reading. I usually do the "Bible in a Year" plan. ESV has a great one.
Read, prayed, saw Katie off to work. Headed to the gym at 6:50.
7am
We are members at Rush Fitness Complex (Brassfield, North Battleground Ave, Greensboro). It's a great gym. 7:00am is the best time to go as hardly any one is there. The worst time is 5:00pm. It's a meat market then.
I did a light cardio, chest, and shoulder workout. I think I may have pulled a muscle a month ago in my lower back. Not really sure. But it's affected my workouts lately. Trying to ease back in. Probably need a visit to the chiropractor's office.
8am
Back home. 2 egg breakfast with turkey sausage and Ezekiel bread… Shower/dress.
9am
Commute to office.
9:30am
Settled in. Went over small group prep.
10am
Classics small group. I plan on doing a post on these guys someday. I love this group. They're mostly all in their 80's and have been a part of the church for years. We do a group for them during the day since they don't drive in at night anymore. We're going through an awesome Bible study on prayer at the moment.
12:30pm
Finished group. Processed e-mail.
1pm
Lunch with John Held (our senior pastor). We usually go to Bangkok Cafe. What an amazing Thai joint. We connected on personal stuff and that lead into some church business. We then had a post-lunch coffee w/ more church business discussion…
3pm
Back at the office. Some pastoral phone calls and a few more e-mails to send. Did some admin stuff, signing checks for church bills etc… Edited some blog posts.
5pm
Normally I'd be going home, but not on a Thursday. It's the long day. Rehearsal night. I changed my guitar strings, pulled chord charts, and left the office for rehearsal set-up in the main meeting hall.
6pm
Rehearsal for Sunday's set. Went great. I love our band. I plan on posting the song list this Sunday!
8:30pm
Wrapped up rehearsal. Closed up the building… Commute to home
9:30pm
Home. Touched base with Katie on her day, had a late dinner with a few glasses of Cabernet.
10:30pm
In bed