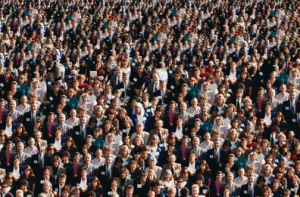 Grow your volunteers up into Christ. Let that be a focus. Don't just use them for work.
Think of ways to pour into the lives of those who volunteer so that they are serving from a reservoir of grace.
This grace is a grace that has come through intentional discipleship. They've been appreciated, valued, and invested in.
These people are the kind of volunteers ministry leaders dream of. But they don't grow on trees. They must be engaged and discipled.
The following is an excerpt from The Trellis and The Vine.
Under God, volunteers are the lifeblood of our churches: they pour their evenings and weekends into Sunday meetings, children's work, youth group, Bible studies, committees, looking after church property, and so on.
The danger of having such willing volunteers is that we use them, exploit them and forget to train them. Then they burn out, their ministry is curtailed, and we find that we have failed to develop their Christian life and ministry potential.
Instead of using our volunteers, we should consider how we can encourage them and help them grow in the knowledge and love of Christ, because service flows from Christian growth and not growth from service.
What are some creative ways that you invest in your volunteers? We've already talked about the investment related to training. I think the focus here is the ongoing mentoring and discipling outside of particular events or tasks.
We must make sure that the well being of their soul is the priority. Not the usefulness of their gifts, skills, or abilities.