I'm always stoked to interview artists from my subscriber list.
In today's 13th CMB Spotlight, I had a conversation with songwriters Jonas Park and David Bollman. We talked about their songwriting process, their influences, and their new EP released on Forerunner Music called Forward.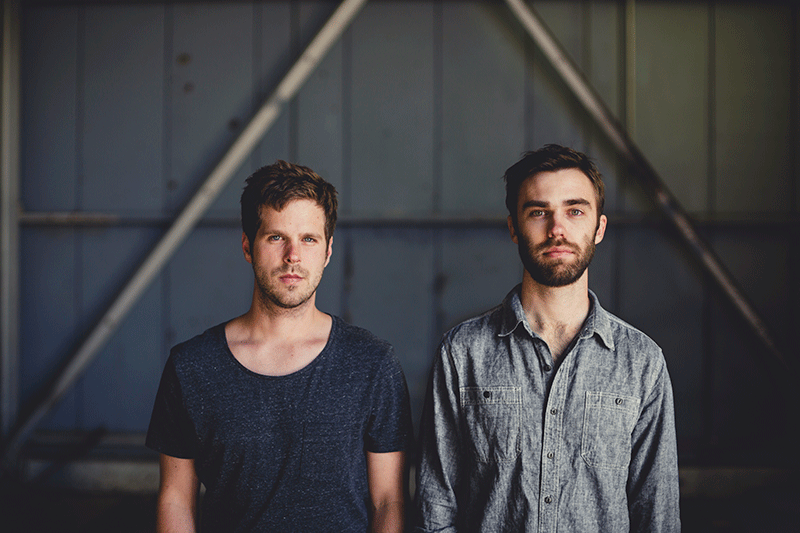 CMB: How did you get started in music?
Jonas: I have been taken with music since I was very young. My grandma has played the piano and the organ since she was a young girl, as I grew up she would always play old songs and hymns for us kids and teach us. Both of my parents are musical and we'd always have some cassette tape playing in the house. I remember sitting up by the tape player with my ear next to the speakers, I'd keep rewinding and playing the parts of songs that moved me. I began taking guitar lessons when I was about 12 and started leading worship a few years after that.
David: I took piano lessons from my mom when I was about 5. It's funny though because the lessons didn't last very long because I was a little A.D.D. and didn't enjoy reading music.. at all. However, a few years later, when I was about 11, someone from church showed me a couple chords and song progressions on the church's keyboard. To say the least, I fell in love with music that day.
CMB: Who would be your top three non-musical influences?
Jonas: It's hard to narrow to the top 3! My parents have influenced me with their love and belief. Mike Bickle is a Bible teacher that has influenced me a lot. He teaches about the worth, beauty, and love of God in a way that has greatly influenced me. Also, various mentors throughout my life have greatly influenced me, such as friend and singer-songwriter Adam Cates.
David: My mother and father have been two of the biggest influences in my life. They continue to exemplify love and sacrifice to me and my family. And another great influence in my life is a Bible teacher named Allen Hood who teaches the Word beautifully and unlike anyone I've ever heard before.
CMB: How about your top three musical ones?
Jonas: I think one of the best ways someone can be influenced is by being impacted to walk freely and humbly in who they are. Some artists may not be your favorite musically but they can sure powerfully influence you to walk freely and humbly in your gifting. I like surrounding myself with influences like that. Moving on, I do like bands Coldplay and MuteMath, composers such as James Horner or Harry-Gregson Williams, and also authentic worship artists such as Hillsong and Jason Upton.
David: It's very difficult for me to choose my top three musical influences because I'm such a fan of so many different artists, producers, and composers. I really am inspired by all genres of innovative and beautiful music while also being a fan of classical music and the "oldies". However, to list a few, I really dig bands like The Black Keys and Hillsong United, while somedays, I'll just stream composer Hans Zimmer's music for inspiration.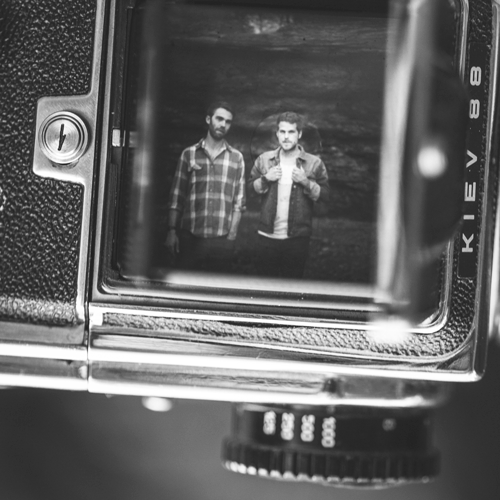 CMB: What would be your general process for writing a song from start to finish?
Jonas: David and I write very similarly. But I'll expound from one angle. As for song beginnings, oftentimes I get an initial idea, like a melody, while I'm driving or walking. I'll usually record that idea and let the theme develop as I figure out I'm actually feeling. I ask myself simple questions like "What do I feel? What is the truth? What do I want to say to God?" From there the song develops. I'm a major feeler with music. Often times when I have the basics of one part, I "hear" what I want to come next, then I develop that next part. Almost always I write by singing gibberish at first to land my melodies then I move on to lyrics.
David: Song writing is an interesting process for me. Most days I'll just sit behind the piano and start playing around with different chord progressions while singing out whatever melody comes to me. Usually the lyrics are gibberish at first. But subconsciously, there are themes and lyrical ideas that are sometimes captured at the "beginning of a song" that are inspired by either a recent devotion, a film, something beautiful or difficult I'm working through, a sermon, and or life in general. I usually program a beat to the song that's just begun to develop. And I may finish the song that day, or step away from it for some time. I usually know that I've got something good when I come back to a song to finish, and I feel just as inspired as day one of starting to write it.
CMB: Let's talk about your new EP, Forward. Where did it all start?
Us: We've been very close friends since we both were about 15 years old. And being young adventurous teenagers, we bonded through music, mischief, family, church outreach, and Jesus.
Two years ago, we decided to collaborate and work on our own professional music project together.
And in late 2012, we had friends and family support our efforts through Kickstarter to fund the project. While Jonas has been living in Kansas City and David living in Virginia Beach, we would send each other ideas and progress of our songs. We recorded together for only two weeks for the project in December of 2012.
And in 2013, Forerunner Music got behind the project and has really championed us. Forward is simply a dream come true for us being able to work on and release a project together.
CMB: What recording software do you use? Can you tell us a little bit about your studio?
Jonas: We recorded a lot of this EP in a couple different studios in Virginia Beach, such as Thomas Crown and Earth Sound. At home I write with an iMac, piano, midi keyboards, 000-series Martin acoustic, studio monitors, and a couple simple microphones. As for software on my iMac I use Pro-Tools, Logic, and Ableton Live.
David: I have a modest set up. A computer, piano, studio speakers, and a midi keyboard. For recording software I use Logic.
CMB: What would be your biggest piece of advice to us as a believer when writing and creating original music?
Jonas: Just start. Learn to trust what comes out of you and your taste. Be yourself but also don't be afraid to be inspired by others. Let go of your ego, be free to celebrate others and not think you're elite. Submerge yourself in the Word and spend time with God. Writing can be quick and inspired and other times take quite a bit of effort, write either way!
David: Get inspired. Don't surround yourself with "debbie downers". Surround yourself with those who believe in you and who want you to succeed. Be yourself and don't be afraid to grow. Know where your gifting comes from, spend time with Him, and create!
CMB: Can you tell us a little about your local church community where you worship? How does that fit into your ministry as a recording artist?
Jonas: My church In Kansas City, Missouri, challenges me because it has a high value for both authenticity in worship and creativity. It is an encouragement to keep preoccupation on God and excel in our gifting.
David: For many years, I grew up playing on different worship teams in church. Currently, I attend New Life Providence Church in Virginia Beach.
CMB: Thanks again for sharing your music with your fellow CMB-ites. Where should people go to find out more about you online?
Us: Thank you for this interview! We feel honored and blessed to be featured on CMB's blog. You can follow us at the links below.