This blog has been around since 2006. I remember installing WordPress after having tried out Typepad (Remember them?) I wondered what difference making the switch would make.
Needless to say, I haven't turned back.
WordPress is still the number one publishing and CMS platform on the web. If you're a website builder, a local business, blogger, vlogger, podcaster, media maker, or anyone else creating content to build a platform online, you likely use WordPress.
But there was still a problem for me….
For years I blogged about random things that only my mother, or a few Facebook friends would care about. Blogging, back then, was for me (as it was for so many others) just a fun way to journal some musings and express myself.
The thought of it becoming a means by which I grow an audience was no where in my mind, let alone making money doing it.
I'm a musician, but I was never all that excited about being on the road and touring with a family at home. I began to wonder:
Could I use the internet to grow an audience right from my home?
Could I use the power of independent media creation to connect with people all over the world?
It was when I first started wondering if I could blog for a buck or two that I came across some incredibly inspiring guys.
These guys had been inspiring hundreds and thousands for a few years before I came across them. They were getting started when I was still posting pictures of puppies for my grandmother. I was actually a little late to the game when I started defining my target niche (musicians) and I created my first podcast.
But one day I asked a dangerous question. Can a serious blogger make some money doing this?
Here are the 7 most influential blogs and online businesses that told me the answer was yes….
7 Most Influential Blogs
I first found out about Pat, because I searched 'passive income' on Google one day. There was his site right at the top. Then I discovered his podcast, and was hooked right away. His message was honest, and his tone was genuine.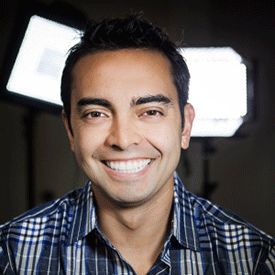 If you haven't heard of this guy, and your into blogging, you need to come out from under that rock above your head.
Pat is one of the most transparent guys online I've ever come across. He publishes a monthly "income report" detailing his gross income, his expenses, and what he netted at the end of each month. His numbers are obviously impressive, but there's something else about it that's intriguing….
It's Pat. He's down-to-earth and genuine, earning the trust of his subscribers.
Jeff's story is what got me. In about a year's time, he was able to grow an e-mail list from 0 to around 100,000 subscribers, simply because he changed his focus from himself, to serving others.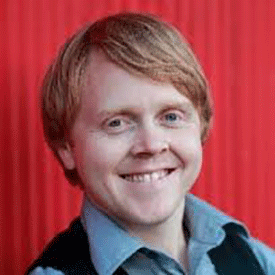 If you're an aspiring writer, Jeff has something to say to you. He'll challenge you to rethink how you define yourself. He'll remind you of some age-old common sense – that succeeding in anything creative hinges on simply doing the work, day by day.
Jeff's blog has inspired literally thousands of writers, teaching them how to leverage the internet to build a platform for their blogging and writing.
Plus the guy lives in Franklin, TN which is a pretty lovely place. Oh he recently started a podcast too….
These fellas reminded me of the all the guys who have been my pals over the years. It's like we all went to the same high school or something.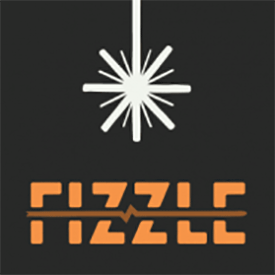 Their podcast, The Fizzle Show, is the kind of podcast where I find myself cracking up out loud not just because it's funny, but because I can relate to the things they talk about when it comes to blogging and internet business.
Fizzle helps independent creatives and entrepreneurs learn how to successfully "do the thing".
Like Jeff, they motivate you to not get distracted with the umpteen things you could get sucked into when you open up your laptop. To simply create and ship your thing, doing the work needed to get it in front of the right people, is what they're all about.
But Fizzle is much more than 3 guys writing a blog. It's a committed community of like-minded online business builders, holding each other accountable.
I've been in the community for about a year and can certainly say I'm proud to be a part!
Derek couldn't be more different than the guys above. Derek is loud. Derek is obnoxious.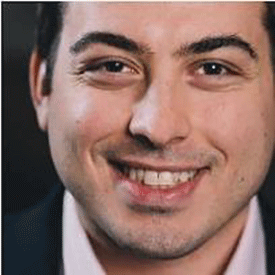 But Derek is contagious.
He's got a solid understanding of what it takes to create content that resonates with people. He calls it the "social triggers" of what makes people tick when they go surfing on the web.
I went through his course "Blog That Converts" last year, and applied his stuff right away to what I was doing with CMB. I saw immediate results.
Jonathan Mead is more than just a clever Portland guy with a great domain name. He provides real value to his audience that's not only practical, but inspirational.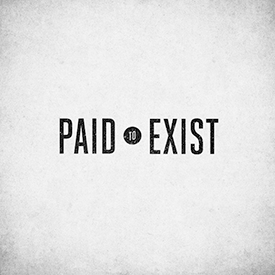 Paid To Exist is all about helping you discover what it is that makes you unique, giving you the tools you need to blaze your own trail as you create a business around your passions.
Living in a time where it's vital for entrepreneurs to be building personal brands, PTE not only provides a great example of this in their own business, they provide great training products and resources that give you actionable, step-by-step instructions for getting started.
No one is a better authority on you than you! And PTE will persuade you that consistent and intentional blogging around your passions, has the potential to grow into a full-time income.
Jeremy and Jason's podcast over at Internet Business Mastery was the second podcast I found on internet business. It was right after I discovered Pat Flynn that I found these guys.
My impression of online business, early on, was mostly negative, due to the many "get-rich-quick" things that littered the interwebs. It was Jeremy and Jason that opened up the door to the growing good side of online marketing. I remember being struck by how down to earth and non-scammy these guys came across.
Their Internet Business Mastery Academy is chock full of detailed training for getting started online. With step-by-step modules for creating everything from micro-niche sites, to authority sites, their program will totally help you in your blogging. If you're looking at blogging as a business, check them out.
Cliff Ravenscraft, the podcast answer man, singlehandedly pushed me over the edge to start my first podcast.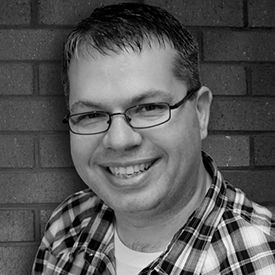 It's obvious why they call him the podcast answer man. He's produced literally thousands of podcast episodes. If you want to take your podcast to the next level, check him out here.
His episodes are mostly monologue episodes, but he covers so many relevant topics for people who produce podcasts. If you haven't started podcasting yet (and I believe most people looking to grow an audience should), you'll get more than just some good tips here and there. With Cliff, you'll get an education.
There were a ton of things to learn when I started podcasting. I looked to Cliff. I purchased his "Inside The Studio" workflow training product, which is now my workflow for my podcasting. I've not done thousands of episodes, but I have done 53 at the time of this post. My consistency is due in large part to Cliff Ravenscraft. Thanks Cliff!
What The Internet Has Done For Indie Creatives
This post is simply a primer of things to come here at my site. My journey has been one that I'd like to share with you. These are more than simply some famous blogs on the internet. They're the most influential blogs in my journey, and they opened the door to a vast world of legitimate online business.
You will likely have a different story of experiences for what influences you, if you dive in to this adventure.
Here's why this matters to me:
As an artist in 2014, it's important to be thinking differently about vocation, income, business, and economics.
The internet is an amazing tool for this. But it is just a tool. It's like money. Money is a utility, an a-moral object that can be used positively or negatively. And it's the internet that has changed the game for indie creatives. It has leveled the playing field, and removed the sacred gate keepers.
It's your time to connect with the world. All you need is 1,000 true fans. The internet makes that more possible than ever. Don't think you're too late to start. Blogging, podcasting, vlogging, or any other kind of independent media/content creation, is still very exciting and filled with possibilities.
You still have to hustle – more than ever actually – but the hustle looks different. Though there's much that is outside of our control, in terms of timing and trends, a good dose of hustle goes a lot farther than it used to for artists. And it's because of the internet.
In the words of Gary Vee, "The internet is young".
So go get 'em.