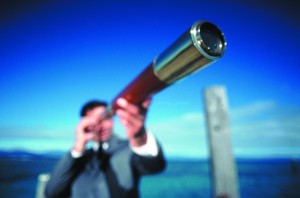 D.O.S.E. is all about having vision, making it happen, and then reaping its reward.
The reward is energy, and a sense of purpose.
Writing down everything is a large part of gaining clarity for how to apply D.O.S.E. in your life. And it should all be tied to vision.
In my last post I stressed how important it is to think through why you exist and then write it down in a simple purpose statement.
Here's an example of how I've formulated my purpose statement:
I exist to know God, and to make Him known.
I will do this in the following ways…
Give myself to the worship of God in my daily devotion to Christ, growing in my knowledge of Him through His word and prayer
Grow in my knowledge of God through education, both formally in school and informally in my day-to-day life as a lifelong learner
Make God known to my wife and children each day in practical ways
Make God known to my family and friends through a lifestyle of generous, financial stewardship
Make God known to the people of the local church where I serve
Make God known through my music
Make God known through my website and blog
Make God known to my neighbors and people in my city
Of course the details get fleshed out in another place. Much more could specifically be said. But a good purpose statement is clear and concise. Also remember this is mine. It's not yours. You need to do your own. One that reflects who you are.
As a Christian pastor I'm certainly stoked about Theology (the study of God). And even that would look unique to who I am. I'm married. I love to write and create music. I'm a student. I enjoy blogging. Those are all parts of who I am – the how flowing from the why.
Don't forget this all about getting motivated for the "D" in D.O.S.E. – Discipline. But we need focus and clarity in our lives to stay disciplined for the long haul.
Once you've done a purpose statement I would then suggest creating a Personal Growth Plan. Before moving on to the next post in D.O.S.E., I've invited my coach and friend Jim Reklis to do a few posts on how to put together a Personal Growth Plan for your life. He has greatly helped me in this area.
Life is not a sprint, but a marathon. It's the focus and clarity of your vision that will help fuel the discipline needed to see change happen in the world around you.
Your personal growth is where it starts…