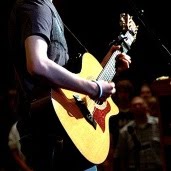 Katie and I had a refreshing time away this last week. We got back yesterday feeling refreshed and happy.
Can't believe we have a month left until our little dude comes into the world. It's going to be an awesome adventure.
Speaking of that… To all the mom's out there: Happy Mother's Day!
Here's the set from this morning at LWC.
O For A Thousand Tongues (HYMN by Charles Wesley)
Your Name Alone Can Save (Sovereign Grace)
Scripture Reading- Ephesians 2:1-9
I Will Boast (Paul Baloche)
Offering-
A Mighty Fortress (Christy Nockels)

Sermon response / end of service song-
Nothing But The Blood (Matt Redman)