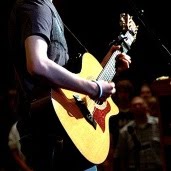 I love being in God's presence with His people! We did a few oldies today. We did the popular Welsh song, Here Is Love. What a beautiful old hymn!
Also nice to break out Mighty To Save. A good reminder of the savior's strength when we're feeling weak.
I've been reconciled to God through the blood of Jesus. The biggest mountain has already been moved.
Here For You (Redman)
How Rich A Treasure We Possess (Papa / Boswell)
Here Is Love (Hymn, Passion Version – Redman)
Mighty To Save (Morgan / Fielding)