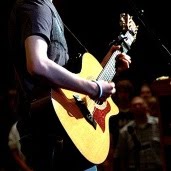 Below is yesterday's song list at LWC…
Lately I've had Lord I Need You in my head non stop. It's a simple song yet it is loaded with such a profound prayer.
We live in such a self-reliant culture. Even in the church we breathe moralistic, try-harder air with little talk of Holy Spirit dependency.
To live with an honest posture of humble dependency on God makes one dangerous in the Kingdom of Darkness. God in you is a lot more effective than you in you.
Lord I need You, Lord I need You… Every hour I need you…
God Over All (NA Band) – [audio] The Wonderful Cross (Tomlin/Redman hymn remake) – [YouTube] Your Love Never Fails (McClarney/Skinner) – [YouTube] Cornerstone (Hillsong) [YouTube] Lord I Need You (Chris Tomlin) – [YouTube]