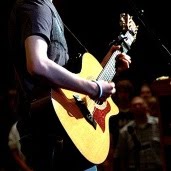 We had a great weekend down in Columbia visiting my folks for Thanksgiving. It was a refreshing time.
It's great to be back at LWC this morning! As I look at our set, I'm reminded of how good God has been. He's so incredibly faithful to us! I've sung some of these songs hundreds of times, but never even come close to giving God the thanks he deserves. We'll have all eternity for that!
I remember at one point in the last few years saying I'm not going to do Blessed Be Your Name EVER AGAIN. I had burned it out (along with so many others).
There are definitely seasons for songs to be put back on the shelf for a while. Many times the song will stay there too! But then there are songs that are good enough to bring back again. After it has been sitting on the bench a while it's almost like new!
So needless to say I'm breaking it back out, along with some other good oldies. (Old is relative by the way. We do some songs that are hundreds of years old and seem more fresh than some songs written in the last 10 years!)
So here's our list. I'm praying for al my worship leader friends this morning, that God would reveal His glory yet again to you. It is what you and I were created for. It's the only true way to lead others into worship. Look to Jesus first, and then lead others with you as you do so.
And for those of you who are standing in the congregation being led by the worship leaders, ask God to lift your head today. He's the only reason we're there.
Oh and sing your guts out…
The List
Our Glorious God (Matt Boswell)
Blessed Be Your Name (Matt Redman)
Everlasting God (Chris Tomlin version)
10,000 Reasons (Matt Redman)
All I Have Is Christ (Devon Kauflin)