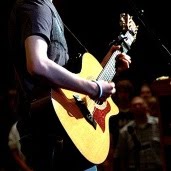 It's been some time since I've posted a Sunday set list.
I really love what I do. Playing music and using it to get people more fixated on the cross and the empty tomb is the world's greatest job. I'm pretty blessed indeed!
Below are the songs we did this morning. Feel free to copy and paste in Google to find out more about the song!
You Have Saved Us ;(Paul Baloche)
Here Is Love ;(HYMN – Redman version)
Your Great Name ;(Krissy Nordhoff)
How Deep The Father's Love For Us ;(Stuart Townend)
Christ Is Risen ;(Matt Maher)