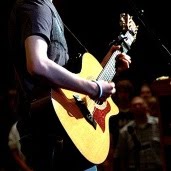 It was another great morning at LWC. We've picked back up in our series of the book of Hebrews called Looking To Jesus.
The writer of Hebrews packed his epistle with powerful, gospel truth. It is such good news that we sinners have Someone in our corner. Actually more than that.
Someone who has already fought and won the match all together…
Here's the list of songs we did this morning.
You Have Saved Us (Paul Baloche)
Nothing But The Blood (Boswell version)
10,000 Reasons (Matt Redman)
Psalm 62 (Aaron Keyes/Stuart Townend)
Before The Throne (HMYN)