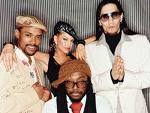 The voting has started for the Black Eyed Peas remix! The Beatportal website has been experiencing some technical difficulties so if the link doesn't work at first, just refresh your browser. It should work fine…
Vote by "spinning" it at the remix site here.The voting phase of the contest will be between Sept 15th and Sept 28th.
Thanks so much for your support!!!!
nf