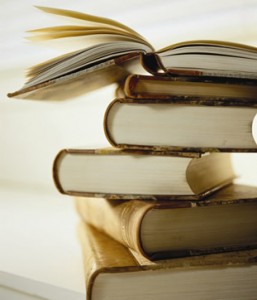 I'm currently doing a series on songwriting that focuses on the tools that help facilitate a lifestyle of inspiration, creativity, and craftsmanship.
Understanding the distinctions between these three ingredients can go a long way for any creative person no matter what the artform.
In my last post I focused on the tools necessary for capturing moments of inspiration. Here we'll look at the oft-neglected discipline of research, and some practical things we can apply.
Research
Research doesn't normally cross the screen for a hopeless, romantic, songwriter type. Usually when people hear the word songwriter, an eccentric, artsy bloke comes to mind. You think of a dude under a beautiful willow tree on a spring day sipping a cup of herbal green tea and writing in his journal; you don't think of research.
In actuality research is simply reading with an intentional goal in mind. You're looking to have a little more knowledge in the end. Every writer should be a reader.
I've found that when you gather together information pertaining to your subject matter, you actually write more creatively and your songs are more intellectually dense.
You can't give away what you don't have.
John Lennon would read the newspaper to get his ideas for his songs. Even though I don't completely trust the associated press, he was hitting on an important principle: You cannot give away what you don't already have.
Are you writing songs for your church? Your writing will only be as good as your theology. You should never write without your Bible close by. Get the ESV Study Bible and get access to their online version for easy searching and note taking. Also check out Monergism as a resource for doctrinal research.
Sometimes a change of scenery is helpful as well for productivity. Go to the public library occasionally (not with your guitar!). It's free and it's quiet. Here's a listing of all the public libraries in the US.
Days under the willow tree are needed for those moments of capturing inspiration, but there are certain songs that need careful thought and attention to the information presented in the lyrics. Is what you're saying making sense? Is it even accurate? U2 is one of my favorite bands, but don't pull a Bono.
You won't always need to do extensive research depending on the song. Many songs should be simple love songs and not too heavily political or theological. And especially if you're writing non-sensical Radioheadish lyrics this won't even apply to you. But a songwriter who creates an appetite for reading and learning, will grow into a more prolific songwriter.
More In This Series