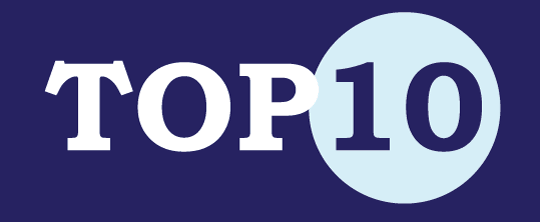 Looking Back
As I look back over the year, some songs impacted our church's worship gatherings more than others. I've put some thought into it, and these are the top ten worship songs for 2012 from our Church.
I based the list on a few things: the congregation's response in our gatherings, the feedback I received from individuals in one on one conversations, and then obviously, how regularly we played them.
I'm not sure I would do very well if I had to list them in order of importance. I have a few personal favorites, but overall these are the songs that have had the most impact on our corporate times of worship at Living Way Church. Every place will be different.
Top Ten Worship Songs for 2012
I first heard this song at a Sovereign Grace worship conference 3 or 4 years ago, but this year it had new life in it. It's a powerful song that adorns the gospel in a way that will keep this song around for years to come. Can't ever see myself shelving this one for too long.
When I heard how this song was written I had to give it a try. It's such a cool story. We were doing it before 2012, but it continued to show up a lot this year. It should be good right? I mean it has like 13 amazing writers on it. All kidding aside. Fantastic song.
The modern hymn movement is still going strong. Gateway worship has done a great version of the good 'ole Doxology. There are a few extra verses and an uplifting contemporary chorus. For some reason it didn't really "take off" until after we did a few times, but after that it really took off.
Christy Nockles and her husband Nathan did a lot of great work on her record Light my Life Up. This song of course is based on the old Luther hymn, which I still think is a spectacular song all on its own, but their contemporary arrangement with new lyrics in the verses is so accessible; it pulls you in right away.
Anthony Skinner and Chris McClarney wrote a killer one here. I had heard the Jesus Culture version of it long before I ever gave it a try. Once I finally tried it out with our folks, It was a hit right away. Of course the central theme of God's faithfulness is always going to be a sure success, as in the next song…
I did this only once or twice when it first came out, and then stopped for a while for whatever reason. I remembered it again when the iPhone was on shuffle one day, it had the same impact on me that it had when I first heard it, and so knew I had to do it again. It stuck with us in a new way, and we ended up doing it several more times throughout this year.
Matt Boswell is a great new hymn writer, and his Hymns album is a family favorite at our house. His remake of Nothing But The Blood is a great opener to a set. It focuses on the gospel and is upbeat. It's hard to find upbeat songs that actually have depth these days. Check out Matt's blog at Doxology and Theology.
If I was ordering this list, this would be number one. It's been very personal for us this year with some of the things we've gone through with our new little boy. God has been incredibly kind to us. 10,000 reasons to be thankful doesn't even begin to scratch the surface.
This song probably got the most response from our congregation than any other song this year. We did it for Easter, along with so many other churches, and saw a huge response. We ended up doing it several more times through the rest of the year. Gotta love that bridge…. "O Death where is your sting!….."
I'm not normally a fan of staying on one song for very long during a set. Charismatic churches can be notorious for singing one song for 15 minutes. I usually have a preplanned arrangement for the songs before we play them. But this one always seemed to be one that we could have easily continued singing. You can never go wrong with proclaiming the greatness of God and His beautiful son Jesus Christ. This song does that wonderfully.
So there you have it. Our top ten worship songs for 2012.
What were yours?